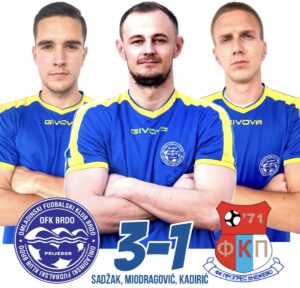 Do treće prvenstvene pobjede ekipa Omladinskog fudbalskog kluba Brdo je došla u duelu sa Progresom. Na Vedrom polju su žuto-plavi slavili pobjedu 3-1.
Od početka susreta Brdo je bilo dominantnije i ostvarilo zasluženo trijumfovalo. U punoj terenskoj inicijitivi, nakon asistencije Vujatovića za vodstvo Brda u 14.minuti pogađa Sadžak. Brdo napada i presingom kvari pokušaje gostiju da naprave kvalitetnu akciju.
U 39.minuti u kaznenom prostoru Progresa Glamočić igra rukom i to je kazneni udarac. Siguran je Miodragović i to je 2-0. Bio je to rezultat prvog dijela susreta.
Pomislili smo da će Brdo bez većih problema ovaj susret privesti kraju, ali gosti veoma dobrom igrom na početku drugog poluvremena, mrse račune izabranicima Mirze Alkića i Gorana Kecmana. U 50. minuti Budić se upisuje u listu strijelaca i utakmica postaje mnogo zanimljivija.
U narednih petnaesetak minuta gosti su bolji protivnik, ali inicijativu nisu krunisali izjednačujućim golom.
Golovi: Brdo-Progres; 04.09.2022
U 72. Kadirić koji je odlučio utakmicu proteklog kola u Srpcu, postiže treći gol za Brdo. Gosti nisu više imali snage da naprave nešto više i bodovi su ostali na Mataruškom Brdu.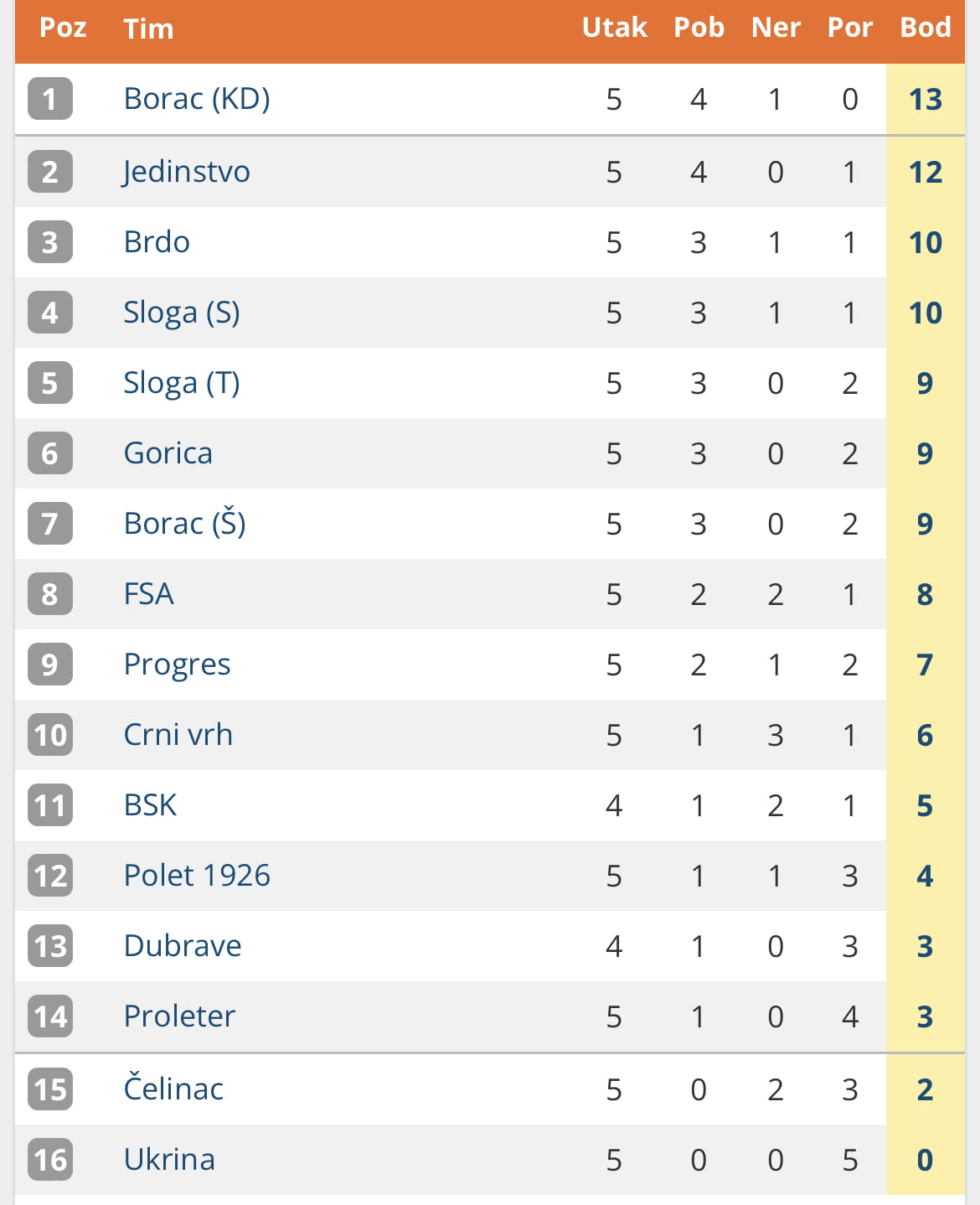 Lijepo je pogledati tabelu drugoligaškog zapada nakon pet odigranih kola. Brdo je, na našu veliku radost, u vrhu tabele.
Druga liga RS zapad, 2022/23
5. Kolo | 4. septembar 2022 | 16:30
Stadion: Vedro polje, Hambarine
Publika: 100
OFK BRDO – FK Progres 3-1
1-0 Sadžak 14'(Vujatović)
2-0 Miodragović 39', penal
2-1 Budić 50'
3-1 Kadirić 72' (Kuridža)
Žuti kartoni: Sadžak, Trkulja, Miljević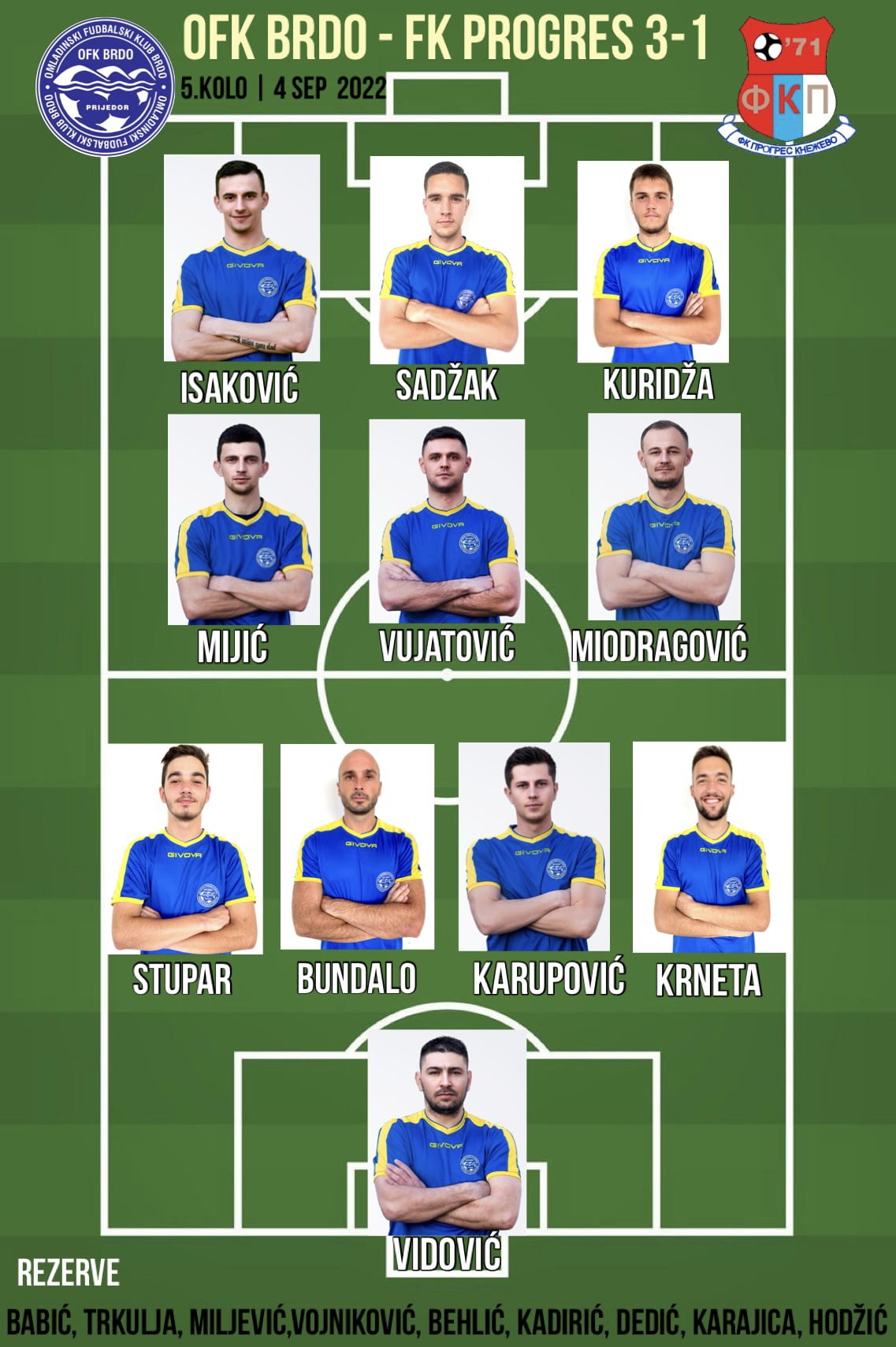 OFK BRDO - FK PROGRES 3-1