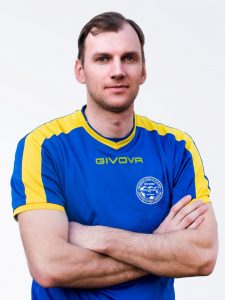 Benjamin Hodžić već godinama brani boje Omladinskog fudbalskog kluba Brdo. Od prvog dana do danas, bio je prije svega veliki čovjek i prijatelj kluba. Fudbaler je to na kojeg se uvijek možete osloniti jer koliko god vremena da provede u igri daće svoj maksimum. Tih, miran, ne nametljiv, spreman da u najtežim trenucima pokaže karakter i dobrotu.
Tako i govori naš dobri Benjamin.
"Ja sam veoma skroman čovjek koji želi pomoći drugima koliko može,pa tako i klubu koji život znači gdje sam sa svojim produženjem ugovora ostao vjeran svojim kolegama i stručnom štabu".

Dakle, mnogo nam je rekao u nekoliko riječi i zato smo jako sretni što u svojim redovima imamo ovako velikog čovjeka- fudbalera.
"Što se tiče prošle sezone možemo svi biti jako zadovoljni jer smo ostvarili svoj cilj, a to je opstanak u drugoligaškoj konkurenciji. Što se tiče mene, dao sam svoj maksimum i koliko sam mogao, pomogao sam. Nadam se da ću u ovoj sezoni više dobiti minutaže i dokazati svima da mogu ukazano povjerenje koje dobijem i opravdati na terenu. Zahvaljujem se svojim kolegama igračima koji me cijene i poštuju. Ovom prilikom se želim zahvaliti svim članovima i dobrim ljudima koji pomažu nas klub a ja ću i moji suigrači dati sve da to povjerenje i opravdamo.
U ovoj sezoni želimo nastaviti tamo gdje smo stali i ostvariti što bolji rezultat i uspjeh našem klubu", riječi su skromnog i pouzdanog fudbalera Brda, Benjamina Hodžića.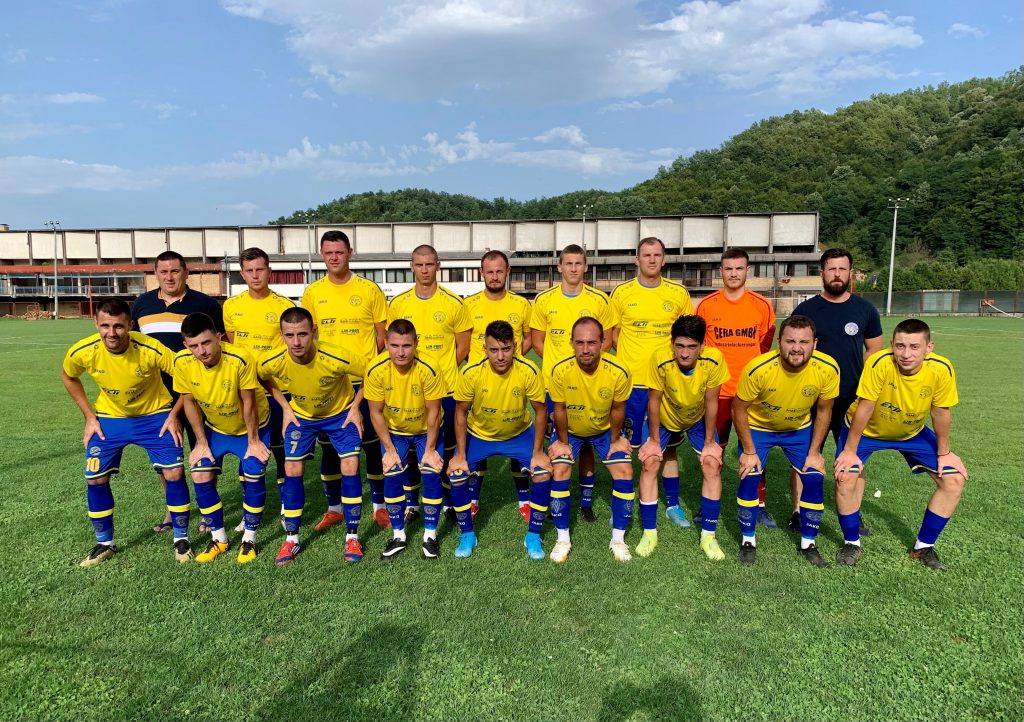 Šef stručnog štaba Omladinskog fudbalskog kluba Brdo, Mirza Alkić, izuzetno poštuje Hodđićeve kvalitete na terenu i van njega. " Igra na poziciji napadača. Jedan od iskusnijoh igrača u našem timu.Benjo, kako ga svi zovemo je pravi momak, uvijek spreman da da svoj maksimum. I onda kada je klub bio u igračkom deficitu Benjo je i pored svojih obaveza uvijek našao vremena za treninge i utakmice. Velika čast i zadovljstvo mi je da je uz nas u svakom smislu riječi", naglašava Alkić.
Dakle, drago nam je konstatovati da imamo obostrano zadovoljstvo. Za naš klub su jako bitne fudbalske kvalitete koje im Benjamin Hodžić, ali isto tako, poštujemo njegovu ljudsku veličinu.