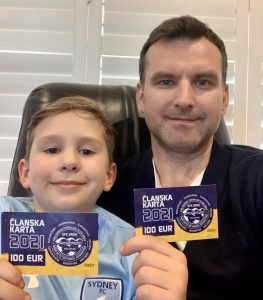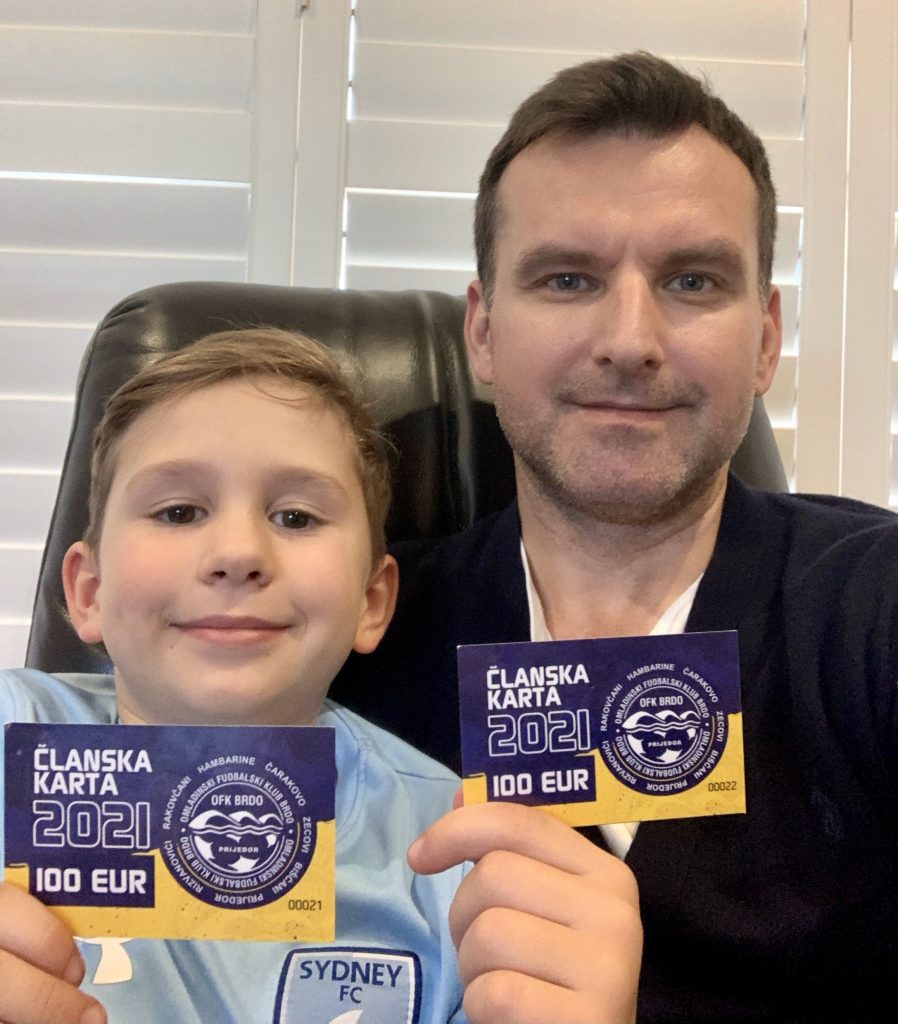 Teško je opisati osjećaj kada ljudi u bijelom svijetu primjete napore koje ulažemo kako bi naš klub bio bolji. Posebno nam je drago kada se oglase naši čestiti ljudi koji su prepoznali uloženi napor.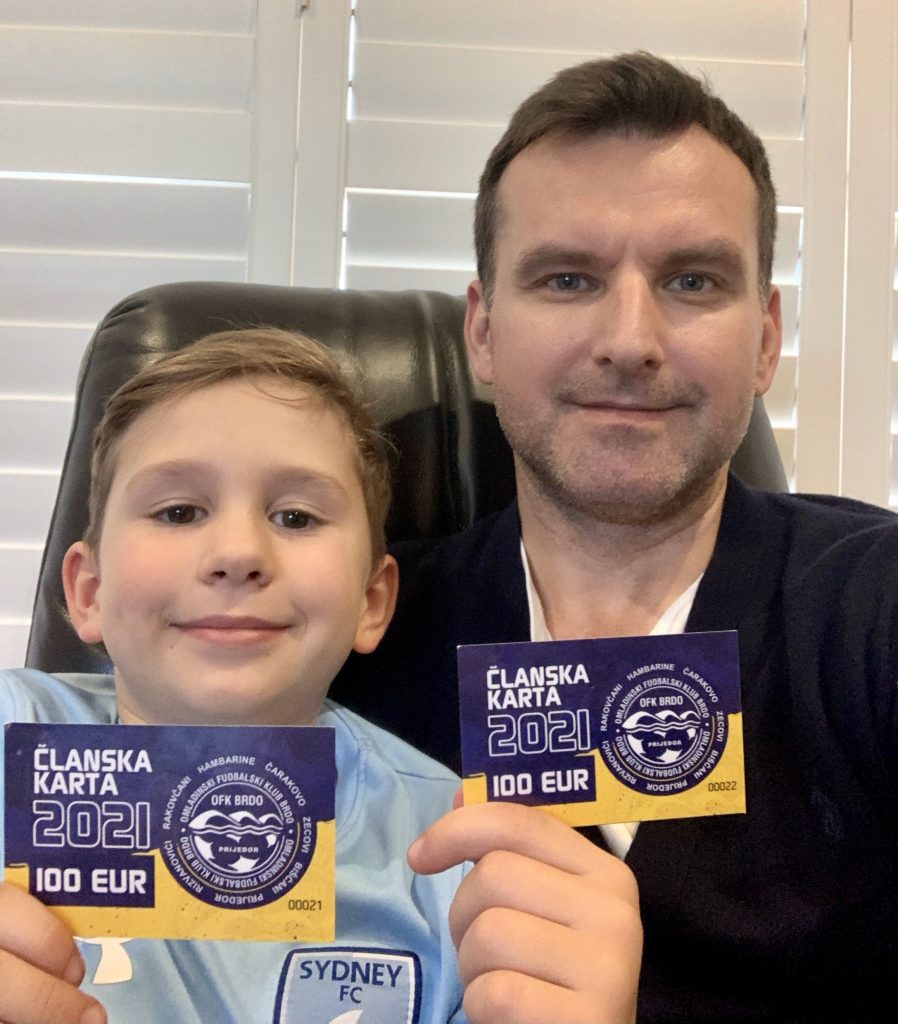 Almir Muhić Ćani je donator kakav se samo može poželjeti. Sudbina je tako htjela da živi i radi u dalekoj Australiji. U Sydneyu sa suprugom Nirmom podiže sina Edvina i svakodnevno razmišlja o podršci rodnom kraju. Jako nas raduje što je riječ o obrzovanom bračnom paru. On je geolog u rudarskoj kompaniji, a Nirma je u financijsko-operativnoj inspekciji jedne australijske avio kompanije.
Ćani prati rad Omladinskog fudbalskog kluba Brda i jako je zadovoljan radom medijskog tima našeg kluba i postignutim rezultatima. Jedna predivna poruka iz daleke Australije doputovala je do Vedrog polja.
– Želim da klub napreduje, pa sam odlučio da nastavim mjesečno uplaćivati 50 eura, riječi su Almira Muhića Ćanija.
Dakle, to je 600 eura godišnje. To je podrška na kojoj smo jako zahvalni jer nam mnogo znači. Kada bi imali 50 ovakvih sponzora, gdje bi nam bio kraj.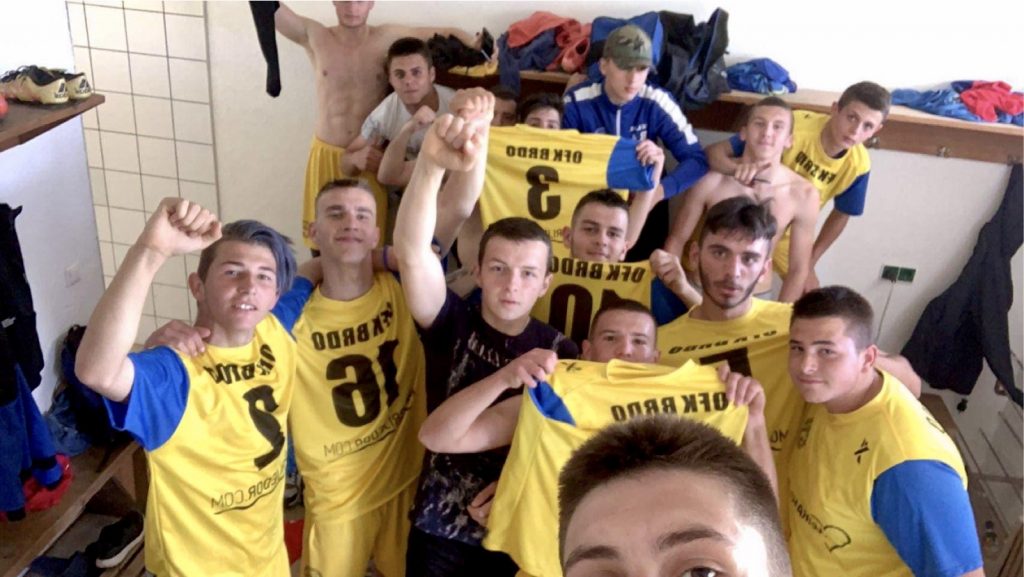 Naš klub je u proteklom periodu imao ogromnu podršku Almira Muhića koji je za izgradnju tribina izdvojio 300 eura. Oktobra prošle godine donirao je 300 eura Brdo, plus članarina 200 eura. U oktobru, nevembru i decembru prošle godine za live prenose utakmica donirao je 150 eura. Ove godine od 13.01. izdvaja mjesečno 50 eura.
Treba istaći da Almir Muhić pruža značajnu podršku Humanitarnoj organizaciji HUMANO BRDO. Njihova kvalitetna saradnja rezultirala je podrškom klubu koji život znči. Sretni i ponosni što je Ćani među nama najiskrenije mu se zahvaljujemo i želimo mnogo sreće na privatnom i poslovnom planu.