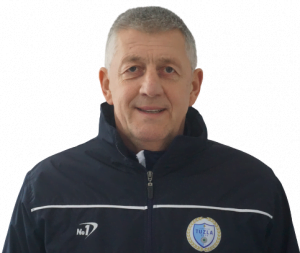 Ogromno je to priznanje jer dobro je poznato da je Husrefa Musemić izuzetno cijenjen u bosanskohercegovačkom fudbalu. Naravno, njegovo ime se poštuje i izvan granica BiH.
OFK Brdo je podrzao i legendarni Husref Musemic
E, baš ta fudbalska legenda, poštuje naš rad i našu raju širom svijeta. To nam je vjetar u jedra i dokaz da se dobar glas daleko čuje. Ali, na početku smo priče, potpuno svijesni ogromnih izazova u narednom periodu.
Dolazak legendarnog Husrefa Musemića na stadion Vedro polje biće vrhunac ove priče. Šefa stručnog štaba premijerligaša, FK Tuzla City Husrefa Musemića, očekujemo s nestrpljenjem kao i sve vas koji ste nam pomogli da legendarni golgeter s poštovanjem govori o klubu koji život znači.