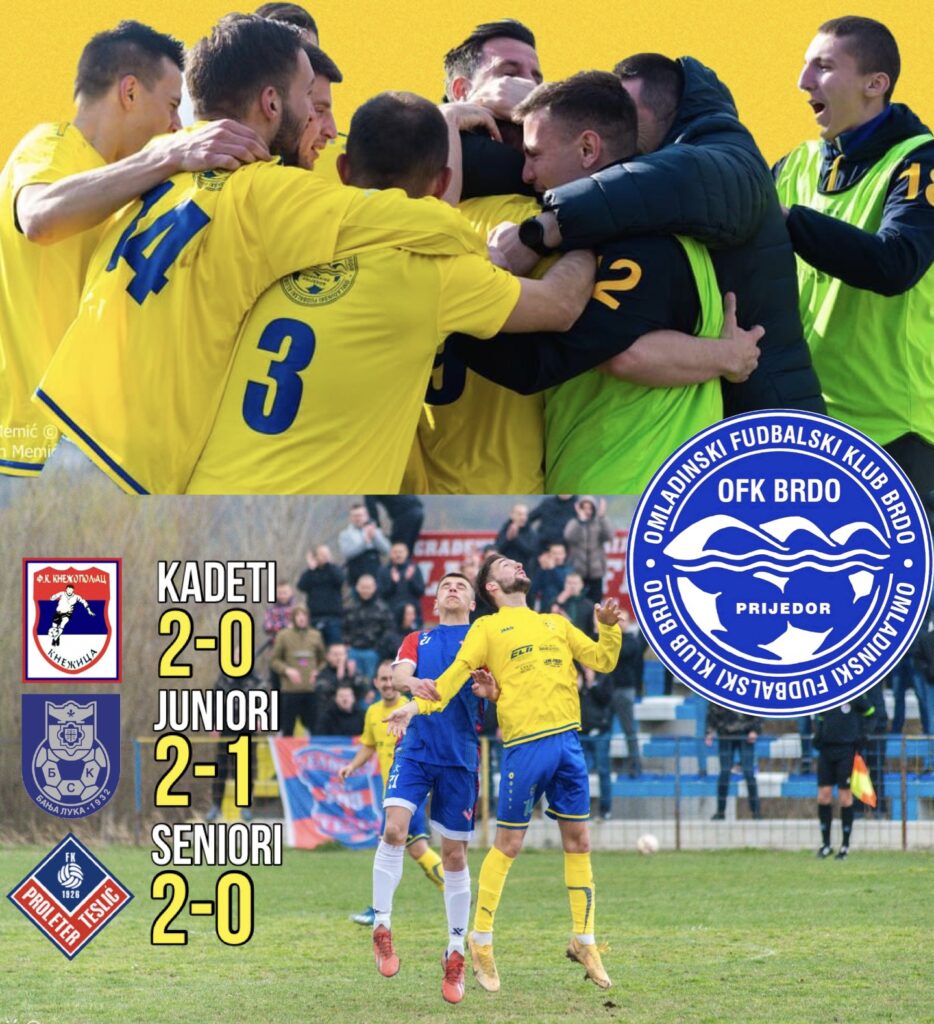 Omladinski fudbalski klub Brdo se može pohvaliti da ima tri selekcije koje se takmiče u respektabilnoj konkurenciji. Koliko nam je drago da seniori bilježe uspjehe u drugoligaškom društvu, toliko je važno da i mladost kluba ostvaruje uspjehe.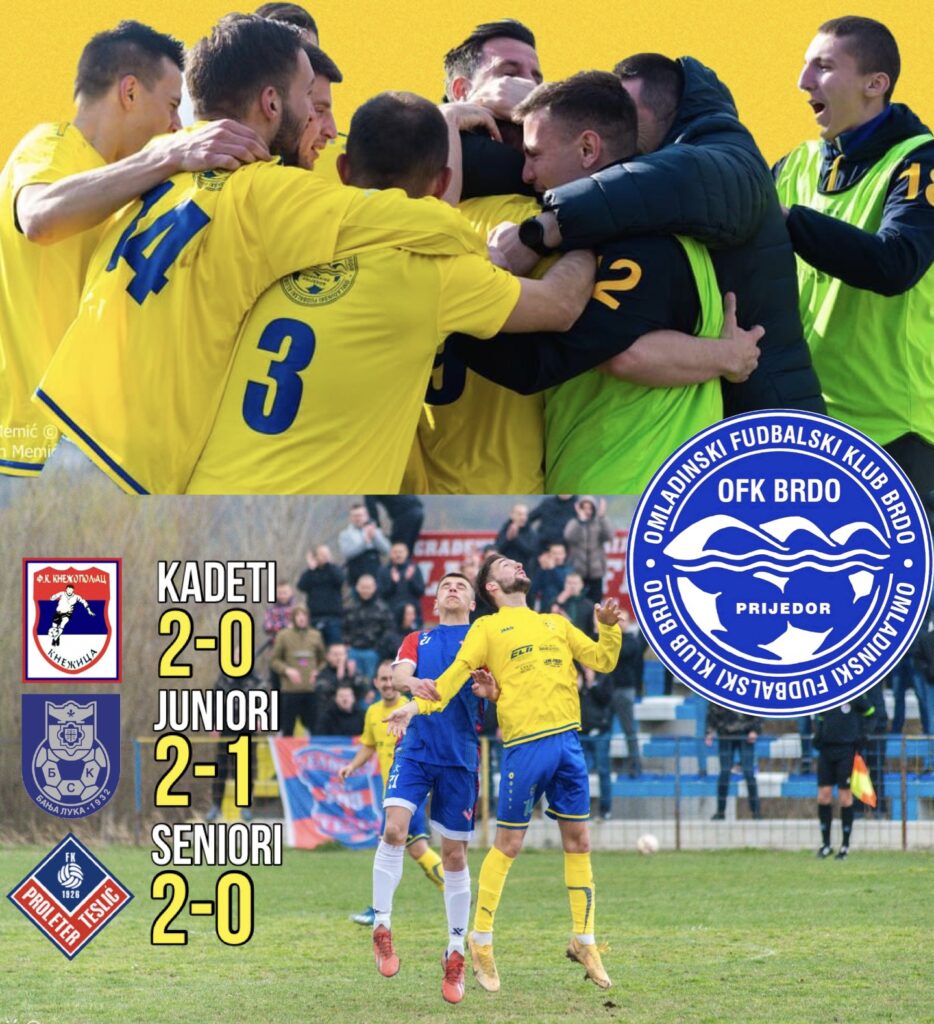 Iza nas je vikend na koji možemo biti ponosni kako u rodnom kraju tako i širom svijeta. Tri selekcije, tri pobjede. Za naš klub, navijače, članove, sponzore i donatore, informacija koja nam daje zapravo da kažemo ,da smo na pravom putu i da vaša podrška dolazi na pravu adresu.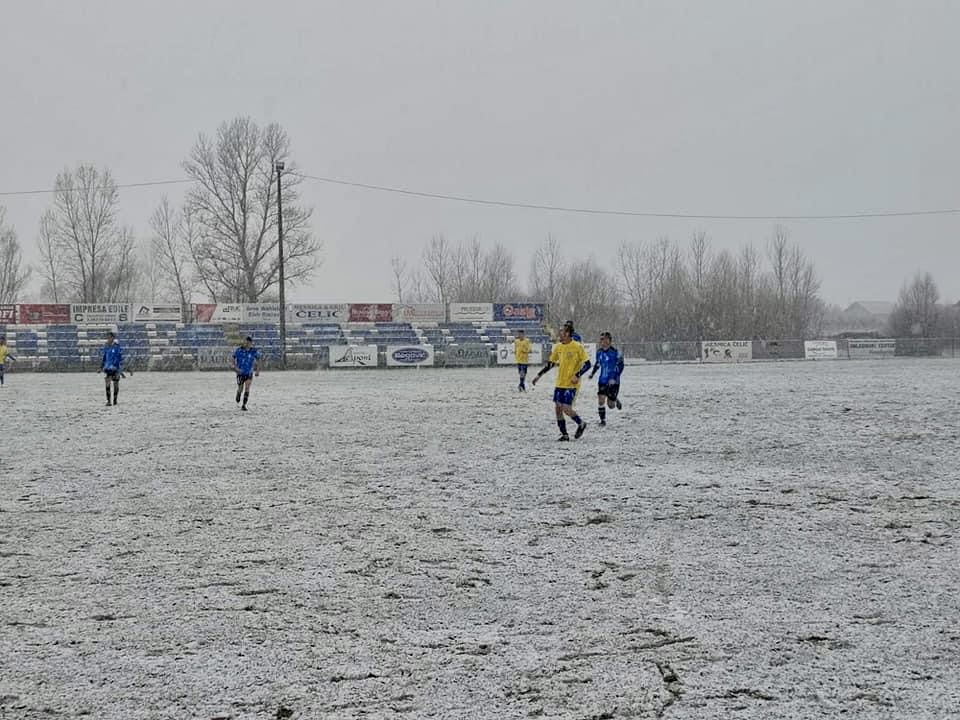 Krenulo je u subotu, trijumfom naših juniora u Omladinskoj fudbalskoj ligi BiH grupa zapad. Brdo je bilo bolje od banjalučkog BSK-a, 2-1. Strijelci za klub koji život znači bili su Pašić i Vunić. Bila je to treća prvenstvena pobjeda naših juniora.

Uspješna je bila i kadetska selekcija Brda. U okviru osmog kola Područnog fudbalskog saveza Prijedor, bodovi su osvojeni u Knežici. Susret Knežopoljac-OFK Brdo okončan je rezultatom 0-2. Strijelci su bili Ramiz Husejnović i Dino Duratović. Bila je to sedma prvenstvena pobjeda. Kadeti Brda su prvi na tabeli sa devet bodova prednosti u odnosu na drugoplasiranu ekipu Bratstva iz Kozarca.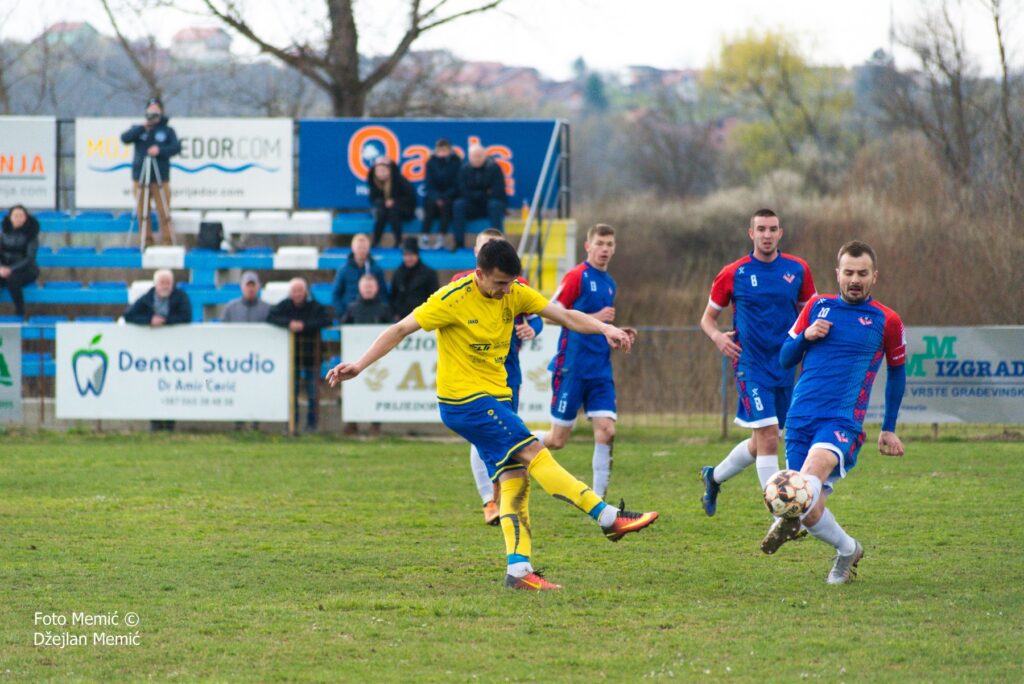 Da nam prošli vikend ostane u nezaboravnom sjećanju potrudili su se i izabranici Mirze Alkića i Gorana Kecmana koji su zabilježili, novu drugoligašku pobjedu. Golovima Mijića i Sadžaka zasluženo su savladali Proleter iz Teslića. Na osmoj poziciji sa 28 bodova ulaze u zadnju trećinu prvenstva.

Dakle, imamo mnogo razloga da budemo zadovoljni i nastavimo zajedničkim snagama stvarati još bolji ambijent za rad naših selekcija koje su nam proteklog vikenda podarile, vikend za pamćenje.