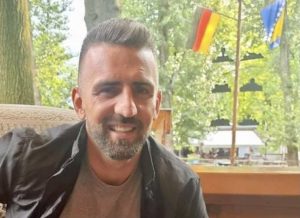 Poštovani prijatitelji Omladinskog fudbalskog kluba Brdo, širi se mreža naših simpatizera po bijelom svijetu. Tako smo se organizovali da je klub pravi mozaik. Svaki kamenčić je na svom mjestu i to daje sjajnu sliku. Zahvaljujući našem članu i čovjeku kojeg ne treba posebno predstavljati, Mirsadu Fikiću (op.a. DJ Micky), priču o Omladinskom fudbalskom klubu Brdo zna i neponovljivi fudbalski reprezentativac BiH, Vedad Ibišević.
Vedo i Mirsad su dobri jarani i često se druže u Mirsadovom restoranu "Sarajevo Inn Grunewald" u Berlinu.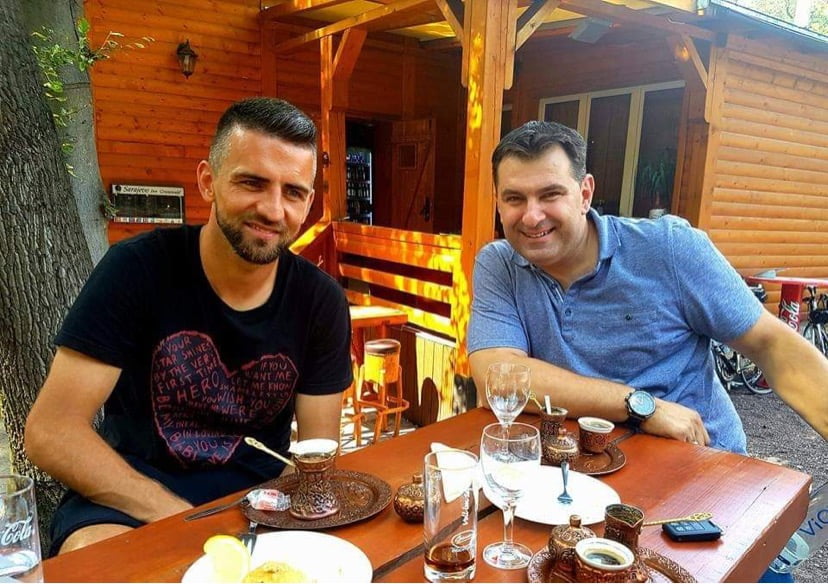 Podsjećamo na sjajnu igračku karijeru Vedada Ibiševića i nastupe u velikim klubovima Francuske i Njemačke. Od ekipa PSG, Dijon, Achen, Hoffenheim, Herta, VfB Stuttgart, Schalke 04. Skromni fudbalski velemajstor iz Vlasenice koji je s porodicom u potrazi za boljim životom otišao preko "bare", iz Amerike krenuo u profesionalne vode nikada nije zaboravio Vlasenicu i BiH. Iako je došao u fudbalske visine nije zaboravio da je nekada život bio izuzetno težak. Bio je i ostao naš veliki ljubimac, VEDATOR, fudbaler koji se poštuje i cijeni.
Za najdražu vrstu odigrao je 82 utakmice i postigao 28 golova. Jedan gol je dao za reprezentaciju U- 21. Bio je najbolji kada je bilo najpotrebnije, odnosno kada se krčio put prema Brazilu.
Vedad Ibišević - podrška za OFK Brdo
Vedo govori četiri jezika i što je najvažnije, čovjek je od glave do pete. Taj fudbalski čarobnjak i ljudska gromada nam pruža podršku. Vedad Ibišević poručuje da je čuo za Omladinski fudbalski klub Brdo, da radimo dobar i čestit posao za rodni kraj. Naklon do poda velikom sportisti i patrioti.
Mirsadu Fikiću se zahvaljujemo jer je ispunio obećanje i što želi biti uz Brdo.
Poštovani prijatitelji, podrška Vedada Ibiševića je veliko priznanje za Omladinski fudbalski klub Brdo. Nemojte zaboraviti, to je i obaveza da budemo još bolji i da se još više angažujemo na pružanju podrške klubu koji život znači.