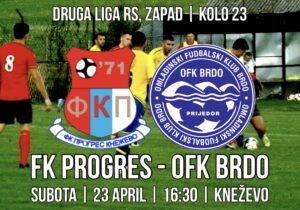 Sve utakmice 23 kola Druge fudbalske lige grupa zapad, igraju se u subotu. Fudbalere Omladinskog fudbalskog kluba Brdo očekuje gostovanje u Kneževo i susret sa ekipom Progres. Realno je očekivati veoma zanimljivu utakmicu jer je riječ o ekipama sličnih mogućnosti što pokazuje i stanje na tabeli. Brdo ima tri boda više, ali i susret više u odnosu na subotnjeg protivnika. Zanimljivo je da su to ekipe i sa gotovo identičnom gol razlikom. Progres je dao dva gola više i isto toliko primio više, porodeći se sa ekipom trenerskog tandema Alkić- Kecman.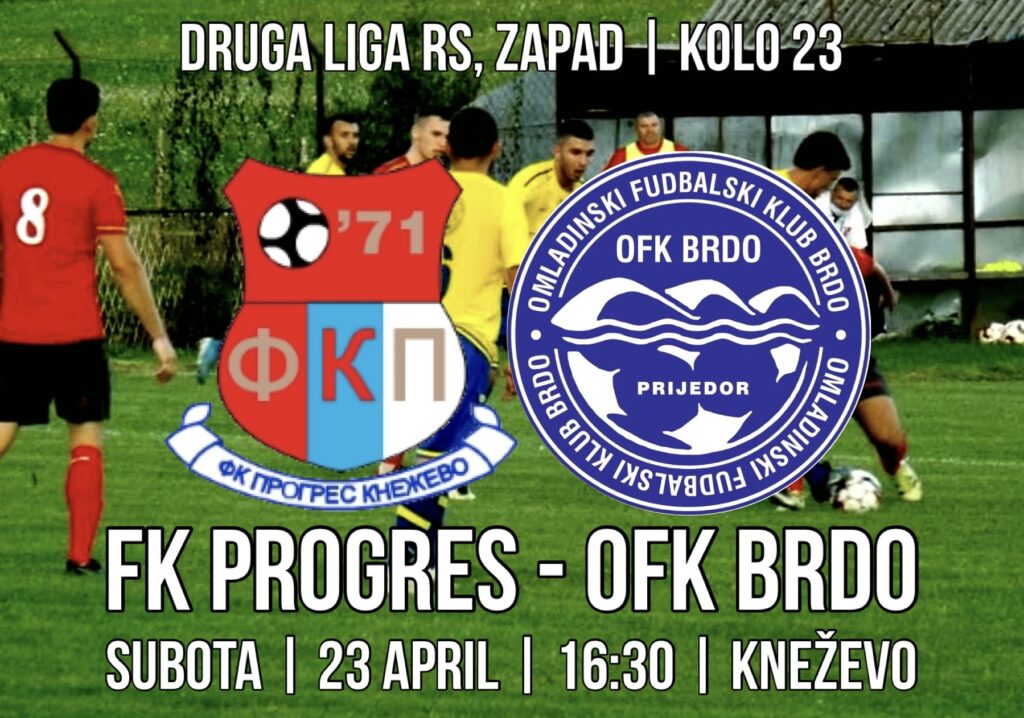 Dakle, sve to govori da je pred nama susret koji bi mogao biti jako neizvjestan i zanimljiv. Ukoliko Omladinski fudbalski klub Brdo odigra kao proteklog vikenda protiv ekipe šamačkog Borca, kada su "ginuli" do posljednjeg studijskog zvižduka, realno je očekivati pozitivan rezultat.
Osigurali smo vam LIVE prijenos utakmice i zato vas pozivamo da sutra budete s nama od 16,30 sati i podržite klub koji život znači.