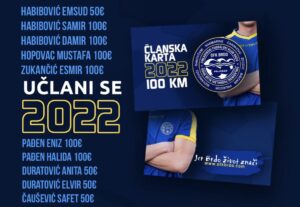 Ovo bremenito vrijeme traži mnogo odricanja i zajedništva. Znatno se povećavaju troškovi kluba i da nije vas, poštovani prijaitelji iz svih krajeva svijeta, Omladinski fudbalski klub Brdo u društvu drugoligaša, bila bi nemoguća misija. Međutim, ima nas i to je najvažnija poruka.
Ovog puta predivne informacije smo dobili od našeg povjerenika iz Njemačke, Damira Habibovića. Njemu se javilo 10 prijatelja Omladinskog fudbalskog kluba Brdo koji su naši članovi za tekuću godinu. Značajna je to podršku koju jako cijenimo.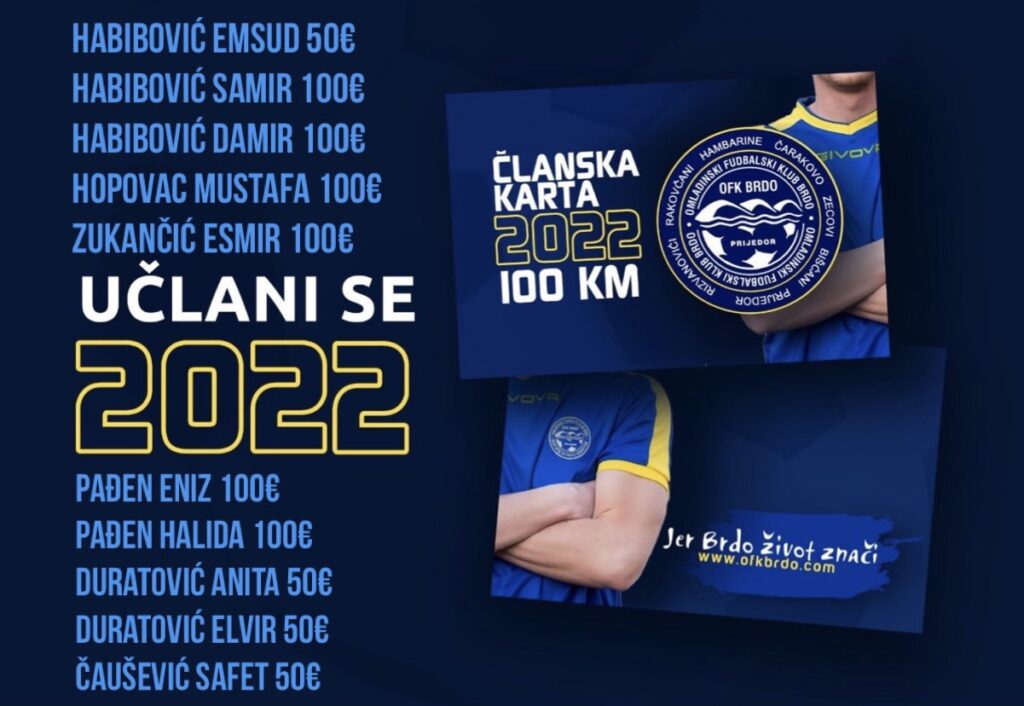 Habibović Emsud 50€
Habibović Samir 100€
Habibović Damir 100€
Hopovac Mustafa 100€
Zukančić Esmir 100€
Pađen Eniz 100€
Pađen Rizvanović Halida 100€
Duratović Anita 50€
Duratović Elvir 50€
Čaušević Safet 50€
Naravno, zahvalni smo našim članovima koji žive i rade u Njemačkoj, kao i svima vama koji ćete se javiti Habiboviću i tako iz ove države pružiti pomoć klubu koji život znači. Ova mogućnost se pruža i ljudima u drugim krajevima Evrope, kao i preko okeana.
Još jednom vas pozivamo da nam se pridružite i budete član, sponzor ili donator kluba koji život znači.